In line with our commitment to the Pledge To Net Zero, we are delighted to present our Net Zero Routemap.
A cornerstone of our climate resilience strategy, this document sets out what we've done so far on our vital journey to drive-down our greenhouse gas (GHG) emissions since joining the Pledge in 2022. With our GHG emissions targets validated and approved by the Science-Based Targets Initiative (SBTi) in April 2023, the Routemap outlines our program of business-wide Net Zero initiatives and looks ahead to our next steps.
To achieve our decarbonisation targets by 2030, we're focusing our efforts on four key areas: real estate, travel, supply chain and internal engagement. The Routemap sets out the actions, plans and ambitions across each of these areas, and provides an update on the progress we've made on addressing our Scope 1, 2 and 3 emissions.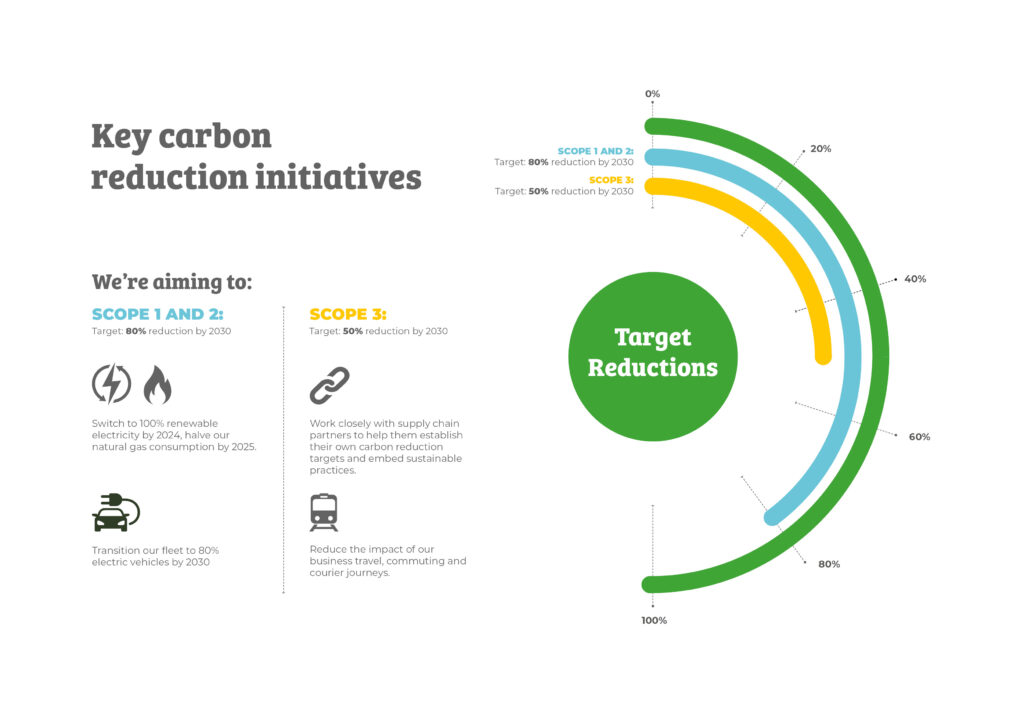 Commenting on the Routemap's launch, Waterman's CFO and Net Zero Steering Group Sponsor, Alex Steele, said: "The scientific consensus on the climate emergency is clear: we must reduce our emissions rapidly now to safeguard future generations from climate catastrophe. Developed by our cross-organisation Net Zero Steering Group, our Routemap is a clear indication that we're taking decisive action to address our GHG emissions. By supporting and driving sustainability inside and outside our business today we will help to create a greener, cleaner tomorrow."
To view our Net Zero Routemap, click here.
To find out more about more about our journey to Net Zero, click here.