Our Experts
Based in Glasgow's bustling city centre, our office is ideally placed amongst the local heritage, retail and cultural amenities. Our welcoming and diverse team is working on some of the most prestigious and innovative projects in Glasgow, across the UK and around the world.
From sustainability-focused renewable energy schemes to cutting-edge education and manufacturing facilities and from award-winning infrastructure and transportation developments to major new residential communities, we are supporting schemes across a huge range of sectors. Find out more about a selection of our projects below.
You are always welcome to visit or contact us to find out more about our services and discuss how our team can support your next project.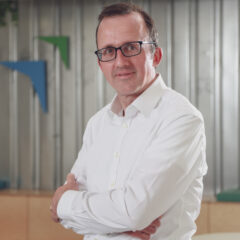 Alun Rae
Director, Structures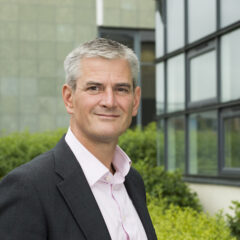 Daryl Fossett
Director,
Infrastructure and
Environment

Project Lifecycle Support
Latest News & Projects
Broadford Community Hospital scoops Scottish Property Award
We are delighted that Broadford Community Hospital scooped 'Healthcare Development of the Year' at the Scottish Property Awards.
The Awards aim to recognise the best new commercial and public buildings in Scotland. The independent competition is judged by a panel of experts drawn from across the sector, bringing together industry experience and market knowledge to recognise the greatest achievements in the built environment across the region.
Built by Balfour Beatty, the 24-bed hospital on the Isle of Skye offers a range of services including a midwife-led community maternity unit, an accident and emergency unit, a dental surgery, an X-ray/ultrasound unit and an infusion site. Situated in a stunning location on the shore of Broadford Bay, visitors benefit from extraordinary views over the Scottish countryside.