Our Experts
Based in Glasgow's bustling city centre, our office is ideally placed amongst the local heritage, retail and cultural amenities. Our welcoming and diverse team is working on some of the most prestigious and innovative projects in Glasgow, across the UK and around the world.
From sustainability-focused renewable energy schemes to cutting-edge education and manufacturing facilities and from award-winning infrastructure and transportation developments to major new residential communities, we are supporting schemes across a huge range of sectors. Find out more about a selection of our projects below.
You are always welcome to visit or contact us to find out more about our services and discuss how our team can support your next project.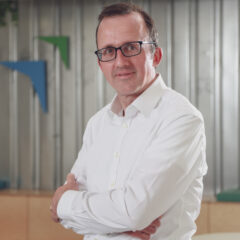 Alun Rae
Director, Structures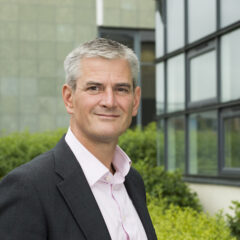 Daryl Fossett
Director,
Infrastructure and
Environment

Project Lifecycle Support
Latest News
Future of asset management: John Swift joins expert panel at RoadExpo Scotland
With new technology playing an increasingly prevalent role in managing infrastructure assets, our highways specialist, John Swift, will be joining fellow industry experts at RoadExpo Scotland on 28 November for a special panel debate to shed light on how the industry is embracing AI.
Tasked with discussing whether 'AI is the Future of Asset Management', John will be joined by fellow panel members Iain McDonald, Business Development Director at SRL Traffic Systems, William Beardall, CTO of Artificial Intelligence at AIM Group and Ruairi Charlesworth, Head of Business Development at Highway Data Systems. The debate takes place at 14:40 and will see the panel members share their views on AI, outline the benefits it brings asset managers and road planners, and run the rule over the potential pitfalls and challenges it poses.
Waterman's Scotland team is also exhibiting at the wider two-day conference, on stand B22.