Carntyne Primary School, located in the east end of Glasgow, offers state-of-the-art facilities to their 231 pupils. The project, which included the phased construction of the new school building within the existing school site, phased pupil transfer and demolition of the existing school buildings, was delivered by hub West Scotland in partnership with Glasgow City Council.
The school offers pupils nine classrooms, flexible breakout areas and a drama room across a two-storey building. Externally, new facilities include a cycle shelter, outdoor teaching space and a multi-use games area (MUGA). Future flexibility was integrated into the structural design of the school to accommodate future extension, with the Phase 2 extension completed in 2023.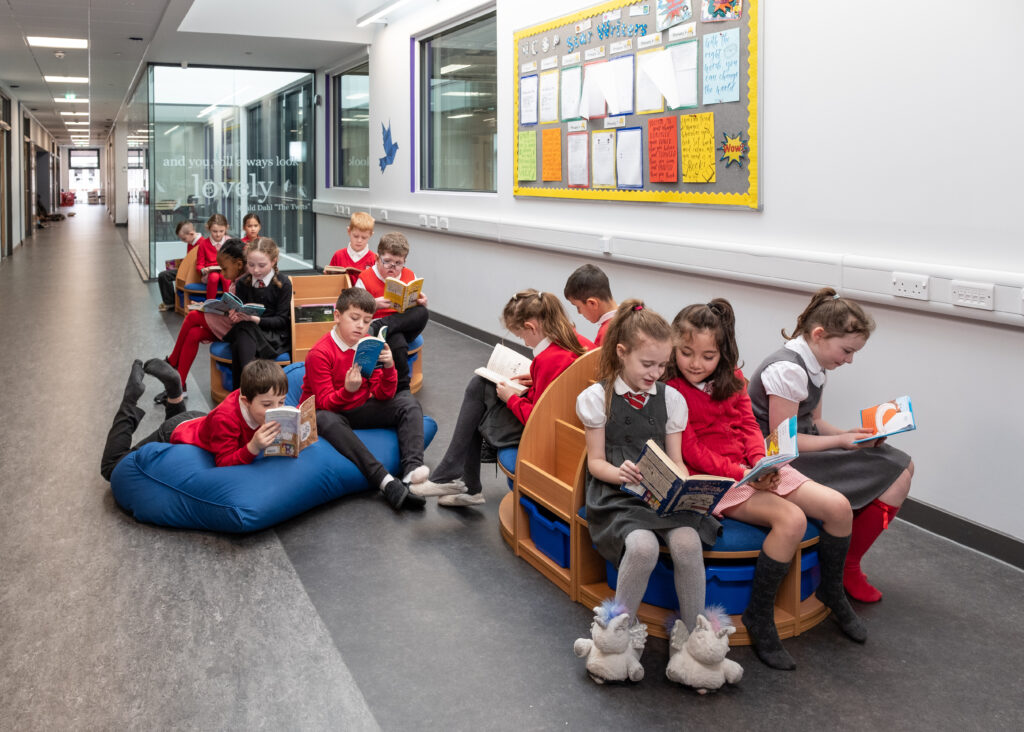 Our team worked closely with Holmes Miller architects and the wider design team to deliver structural and civil engineering services on the school. A site masterplan was developed which allowed the existing school facilities to remain occupied and functional throughout the construction phases. We undertook an optioneering exercise to consider the structural form for the superstructure of the proposed buildings, considering services distribution, cost, programme, buildability, environmental impact and health and safety. Through this collaborative process, we were able to review openly in design workshops to ensure the most efficient design was selected.
The primary structure is comprised of a combination of braced steel frame construction the main teaching area with portal frames to the double height games hall. The upper floors are constructed of composite steel and concrete construction.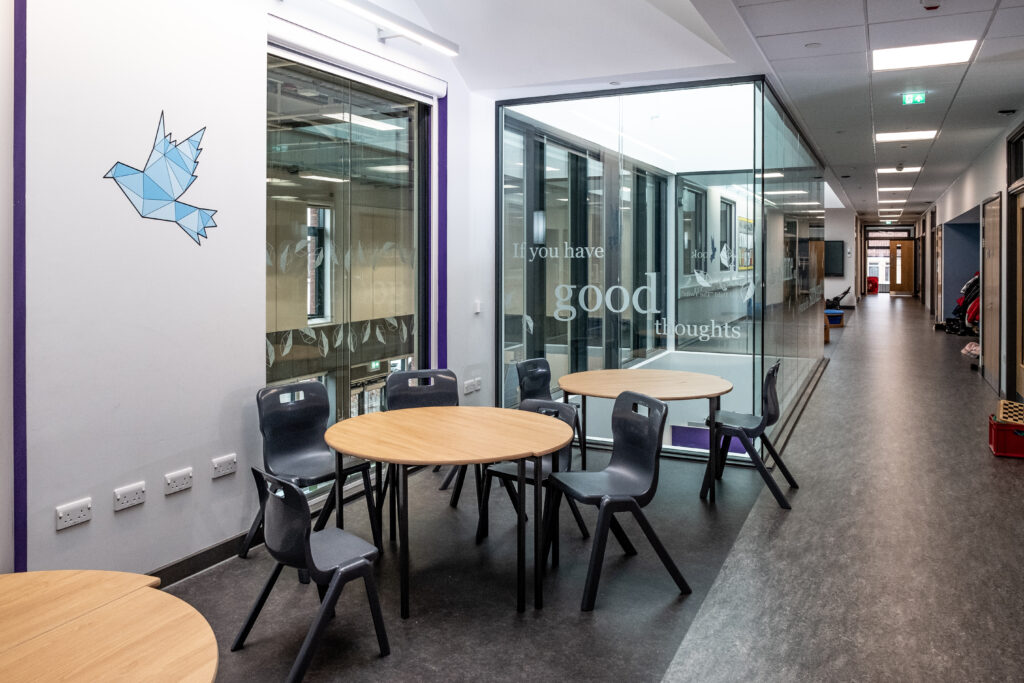 During the initial stages of our appointment, our team undertook a flood risk and drainage assessment to better understand the constraints of the planning application. The team undertook lengthy negotiations with Scottish Water to obtain permission for the on-site surface water to be discharged to the existing combined off-site sewers network with attenuation provided below the external play areas.
Our transport team prepared a transport statement which provided an overall assessment of the transport implications of the proposed school, including pedestrians, cyclists, public transport, vehicular access and parking facilities.
The environmental team were also commissioned to perform a Preliminary Ecological Appraisal to establish the ecological issues likely to arise on the project and plan for the relevant survey requirements accordingly
Client: hub West for Glasgow City Council
Architect: Holmes Miller