Our team is dedicated to helping solve the environmental challenges we all face, whilst driving sustainable development that protects and enhances the natural environment for future generations.
Our broad portfolio spans the UK and includes complex urban regeneration projects and  strategic infrastructure schemes through to international corporate acquisitions. We ensure environmental risks are fully understood and advise how best to mitigate these to meet our clients' strategic objectives.
We are passionate about unlocking the potential of development sites, with a focus on creating sustainable neighbourhood communities which embrace biodiversity and offer a high quality of life. Our multidisciplinary and collaborative approach embeds climate resilience across the complete lifecycle of the project, from feasibility and concept planning through to full delivery and maintenance.
Find an Expert
Click search below to find our closest match.
Key Services
Acoustics, Noise & Vibration.
Air Quality.
Arboriculture.
Archaeology and Built Heritage.
Contaminated Land Assessment.
Corporate Due Diligence.
Ecology and Biodiversity.
EHS Management Systems.
Environmental Impact Assessment.
Flood Risk Assessments.
Landscape Architecture.
Sustainability Assessments.
Waste Permitting and Planning.
Environmental
Operating from key locations across the UK, our expert team is dedicated to solving complex environmental challenges. Our technical specialists, scientists and engineers have a wealth of expertise spanning all environmental disciplines, and we're supporting a diverse range of schemes across all sectors.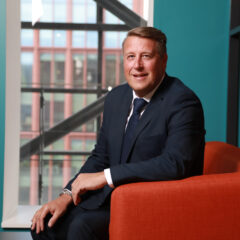 Andy Ferguson
Managing Director,
Infrastructure and
Environment