This major urban regeneration scheme will reimagine the former Royal Bank of Scotland's (RBS) 5.9-acre plot of land adjacent to Edinburgh's UNESCO World Heritage Site over the coming years.
Being delivered by Ediston and Orion Capital Managers, this high-quality mixed-use scheme within the city's New Town Conservation Area will see the demolition of the existing RBS office and data centre buildings. This will accommodate the construction of around 100 new luxury apartments, 200 build-to-rent apartments, 100,000 sq ft of premium office amenities and a boutique hotel.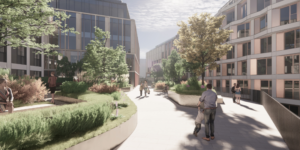 Find an Expert
Click search below to find our closest match.