Members of our flood, drainage, civils and due diligence teams in Glasgow and Perth took to the river last week for a special water safety training day.
Any member of our team who works within five metres of water needs to undertake 'Safe Working Near Water' training, and with many of our Scotland team working in conditions like this when inspecting flood and drainage infrastructure or taking water samples, it was time to brush up on our training!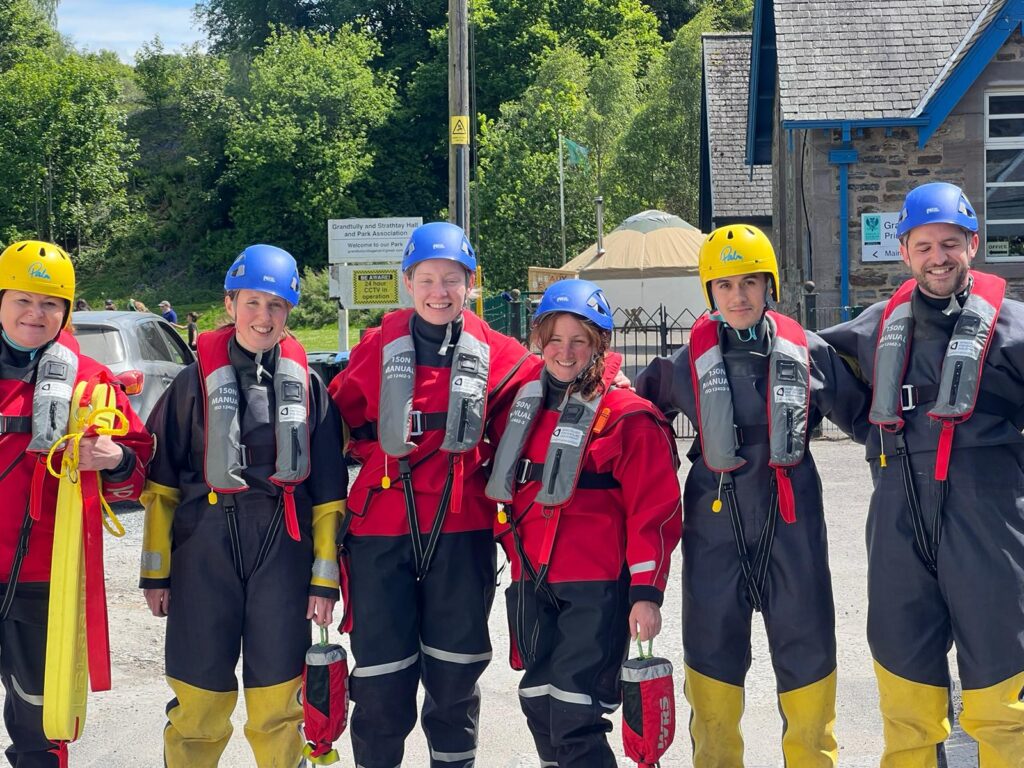 Taking place at Grandtully in Perthshire, the day included a morning of desk-based session covering all aspects of water safety and rescue, including practical experience of checking and fitting manual inflation life jackets. For the afternoon session, they headed to the River Tay to gain practical experience in rescue techniques should someone fall into water while undertaking site inspections. This covered creating dynamic risk assessments, lifejacket firing, self-rescue from water, use of throwbags and other rescue techniques.
Not only did the team learn a lot and gain practical experience in water rescue, they also had fun in the sunny Scottish countryside!