This iconic 292,000 sq ft Grade A office building is a prominent feature in the heart of London's insurance district. The £45m refurbishment has brought new life to the building's original 1990's design, providing a vibrant workplace for its occupants, with its impressive 65,000 sq ft of café, restaurant, bar and retail amenities. It's dynamic design attributes include state-of-art technology and carefully planned communal and relaxation spaces to provide comfort and wellbeing for its users. Our multidisciplinary team worked closely with GreyCoat and architects, BGY, to transform the building.
At ground level, the façade was enhanced with high-performance glazing and architectural detailing to modernise the retail frontage, providing a striking and inviting street presence, whilst creating a dynamic new entrance.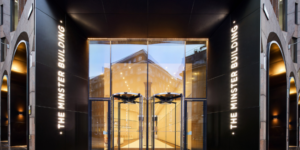 Find an Expert
Click search below to find our closest match.