The transformation and part-demolition of the listed 18th Century Invicta House delivered a stunning new-build hotel for Marriott Hotels' Moxy brand. Providing 145 bedrooms across eight floors, complete with ground floor bar and food service, the facility is situated in Manchester's popular Spinningfields district.
The Atkinson Street façade was retained to the front of the building, and this was combined with Corten weathered steel panels on the extension sitting behind the building's existing façade. These weathered panels were designed to resemble the punch cards of a Jacquard loom, reflecting the area's textile history.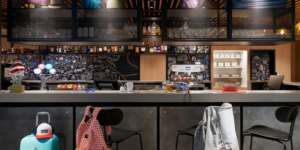 Find an Expert
Click search below to find our closest match.