Our specialists were appointed to undertake Client Monitoring Duties for the construction of the Citizen M flagship Tower Hill and Shoreditch hotels. The Tower Hill facility offers 370 guest bedrooms across eight floors, whilst the Shoreditch location includes 216 bedrooms.
The project focused on delivering hotels which reflected the Citizen M brand ethos of affordable luxury, whilst also connecting to the individual areas in which they are situated. The designs aimed to create practical and flexible spaces with an innovative, high-quality luxury feel. Our team worked to meet the challenges of both buildings which included tight programmes and working within a conservation area.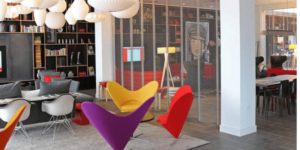 Find an Expert
Click search below to find our closest match.