Nottingham Trent University's (NTU's) innovative new 'mock hospital' is based at its Clifton Campus, allowing future healthcare professionals to gain the knowledge and skills they need for modern practice.
Following the launch of NTU's new Adult and Mental Health Nursing degrees and degree apprenticeships scheme in May 2020, the new 34,000 sq ft education facility serves as the base for its Institute of Health & Allied Professions and offers a range of specialist courses such as Paramedic Science and Public Health.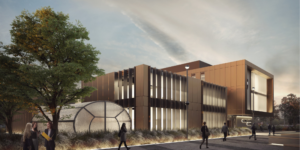 Find an Expert
Click search below to find our closest match.