Kick-starting the circular economy: Pioneering use of Materials Passports at London's Edenica
Designed by Fletcher Priest Architects and now under construction in the City of London, the 94,000 sq ft Edenica office development at 100 Fetter Lane is on track to set a significant sustainability precedent for UK commercial buildings.
This scheme for BauMont Real Estate Capital and YardNine is harnessing the latest design techniques to optimise operational energy efficiency and slash embodied carbon, whilst also offering class-leading user experience. As part of the development's unique approach to cutting whole-life carbon and creating a robust platform for material circularity, Waterman's Sustainability team is pioneering the use of Materials Passports on the project.
Materials Passports are digital data sets which describe characteristics of materials and components in products and systems, giving them value for present use, recovery and future reuse. Edenica will act as a pilot project for their implementation and is the first scheme within the City of London to be designed as a storage bank where materials are held for future reuse.
BauMont Real Estate Capital's Managing Director, Natalie Harrison, commented: "Our philosophy when it comes to development and refurbishment projects it to take a 'use less, waste less' approach. We engage sustainability specialists at the outset of our projects to ensure our desire to deliver buildings with best-in-class ESG credentials is taken into account in the early stages of design. This leads to better collaboration and promotes innovation, a good example of this being Waterman's Material Passports initiative being delivered at Edenica, which looks beyond policy, setting a new precedent for London."
Edenica Project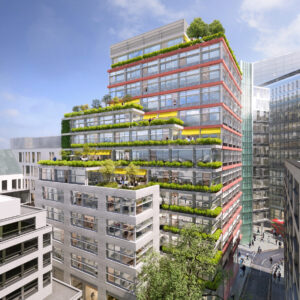 Find Out More
Meet the experts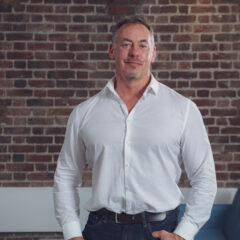 Mark Terndrup
Managing Director,
Building Services
South

Featured Project
Less is More: 'Keeping it simple' is key to reducing a building's whole-life carbon
Mechanical and electrical strategies can dramatically influence a facility's whole-life carbon. Whilst operational carbon from energy use is reducing as buildings become all electric, more energy efficient and the renewable energy percentage offered by the grid increases, this is far from the full picture.
The lifespan of MEP services and the type of system selected for an office building has a significant impact on whole-life embodied carbon. LETI highlights that MEP services account for 15% of embodied carbon in a new office but only have an economic lifespan of 15 to 25 years, so the real impact on total carbon footprint is much greater.
LETI predicts that ongoing maintenance and replacement accounts for 45% of whole-life embodied carbon and a sizeable proportion of this is related to MEP. As efficiency increases and operational energy reduces, the embodied carbon from construction, maintenance and replacement will account for two-thirds of a building's lifecycle carbon.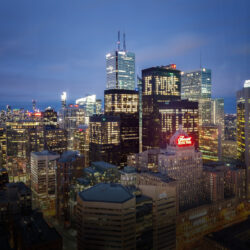 You may also like…